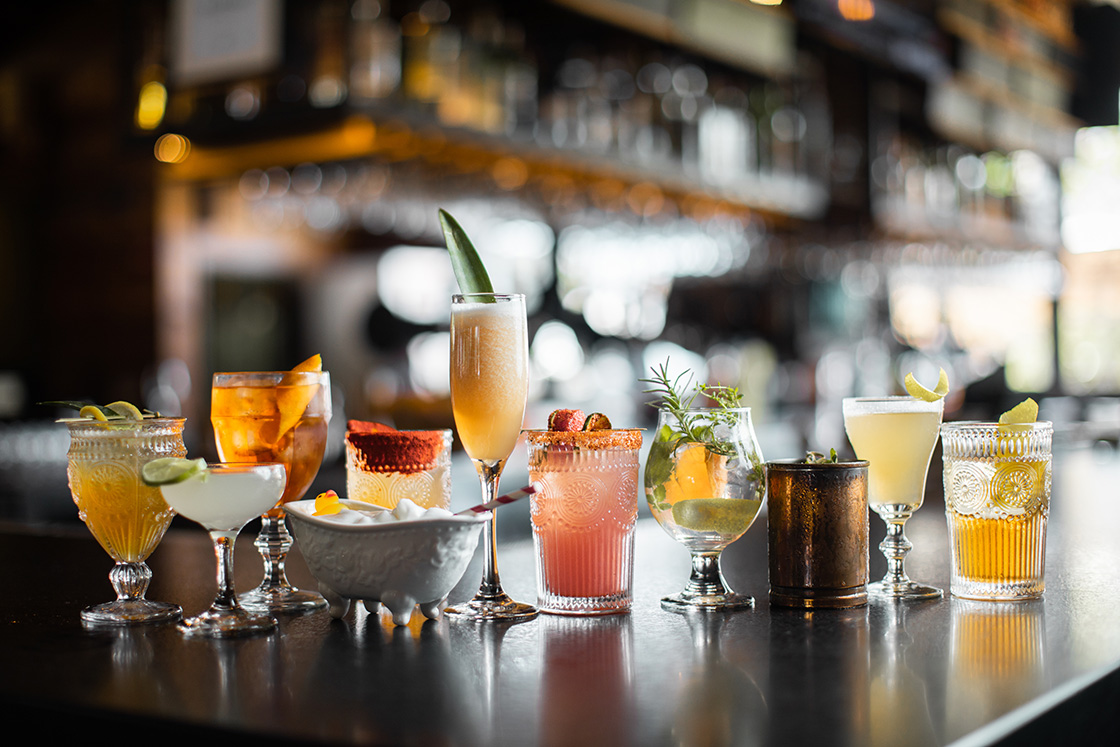 It's important to take your time with good food, whether you're enjoying a leisurely supper with family, lingering over a weekend brunch, or slowly sipping cocktails in the company of friends. 
When you visit Ida Claire, you can embrace the concept of savoring the moment at a slower pace. Just take a seat on the patio, sample our wares, and chat over a cocktail or two.
Even better, we've recently added CBD cocktails to the menu, giving you every opportunity to leave the stresses of work and life behind and truly be present as you enjoy your leisure time. 
What can you expect when you sidle up to our new menu items?
CBD Cocktails
When you think of cocktails, your mind may not jump straight to CBD. But we've found that the perfect way to relax after a long day is with a delicious cocktail topped off with the feel-good juice that is CBD. We love nothing more than a modern twist on the classics!
For chill vibes, sample our super cool, canna-infused drinks like the sweet Jungle Bird, featuring a laundry list of tropical fruit flavors and paired with Velvet Falernum and CBD-infused Plantation 3 Stars rum. One sip will transport you straight to the Caribbean.
If you lean toward a floral profile, opt for the High Tea Thyme, with the mildly sweet and herbal allure of Still Austin gin, bitter Amaro Nonino, CBD green tea simple syrup, lime, thyme, and lavender bitters. It's sure to please the mature palate.
The Forbidden Fruit with giffard peche de vigne, orange liqueur and red wine which also includes house-made grenadine ginger, lemon, and pineapple is another great grab, especially paired with spicy Nashville Hot Tenders. Or you can add some adventure to life with the CBD Rotator, uniquely crafted with the chillest of vibes in mind.
Frozen Faves
Although the CBD menu is the exciting new kid in town, Ida Claire also offers a range of more conventional cocktails to kick off your night in a relaxing way. When you want to escape the hustle and bustle of everyday life, dive into a frozen bev like a fruity Ida's Frosé, a Hurricane that serves up island vibes, or a refreshing, citrusy Paloma.
Shareable Spirits
Group gatherings don't have to fall back on a bucket of suds to satisfy thirsty diners. If you want a step up from your typical pitcher of beer, opt instead for sharable sippers like the mega-sized Hurricane, Blueberry Mule, or Mint Condition. With so many tempting cocktails to choose from, there's a perfect libation for everyone at Ida Claire.